On November 27, 2020, Toyo Ink Vietnam officially obtained ISO 14001:2015 certification, issued by the Japan Quality Assurance Organization (JQA).
What is ISO 14001:2015?
Most enterprises, organizations, regardless of type or nature, when operating, have an impact on the environment to a certain extent. And it is required to define what these enterprises and organizations need to do to be able to manage, minimize their environmental impact, and move towards sustainable development. ISO 14001 standard on Environmental Management Systems, because of this reason, was released. First issued in 1996 by the International Organization for Standardization (ISO), ISO 14001 is present in 138 countries and territories and has over 140,000 certified businesses and organizations.
On September 14, 2015, ISO 14001:2015 was issued to replace the two previous editions, ISO 14001:1996 and ISO 14001:2004, which makes it the latest one and is currently in force.
This edition requires an understanding of the current state of the organization or the business for better risk management while also put more emphasis on the role of leaders for organizations or businesses in environmental management. In addition, there is a change in improving environmental efficiency besides improving the management system.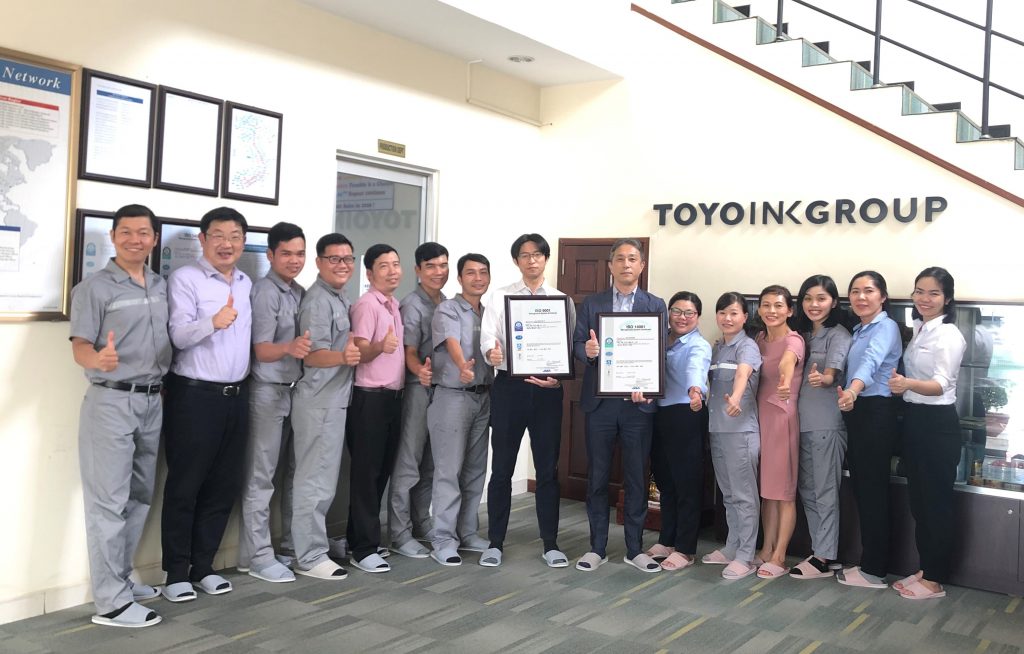 As a member of Toyo Ink Group from Japan, Toyo Ink Vietnam during its formation and development process always pays attention to minimizing the impact of production on the environment. The project to build an environmental management system according to ISO 14001 is part of that effort, and the official achievement of ISO 14001:2015 certification at the end of 2020 is the most concrete and important proof.