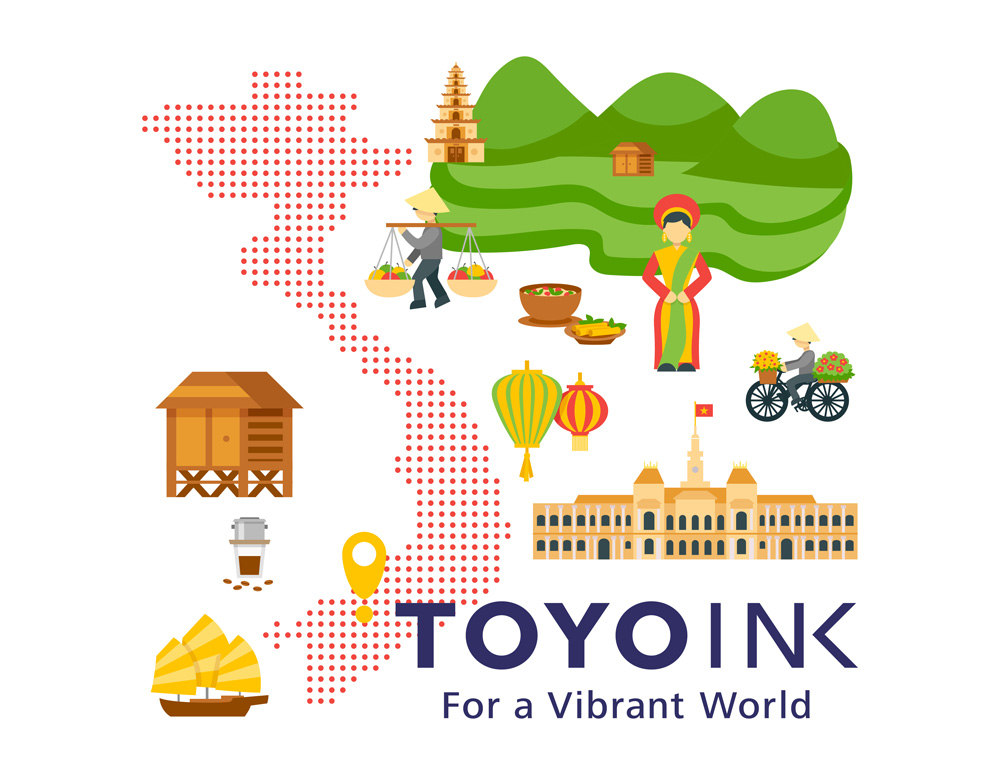 "For a vibrant world

as a member of Vietnamese Society"

Toyo Ink Vietnam, as a member of the Toyo Ink Group of Japan, conducts its business based on the group's vision of enriching the life and culture of people throughout the world.
Nowadays, the world is facing critical environmental and societal challenges such as climate change, marine pollution and food security. As a responsible corporate citizen, Toyo Ink Vietnam is committed to providing products and services that help to resolve these challenges, thus creating a more vibrant future for Vietnam, the Vietnamese people and the planet that we all share.